Technology: changing the landscape of today's insurance industry and its finance executives
Werner Strydom, Chief Financial Officer at Genric Insurance, discusses the relationship between technology and business sustainability, together with its growing influence across the role of today's finance executive.
By Werner Strydom for 4most
Johannesburg, 12 Oct 2016
Read time 5min 30sec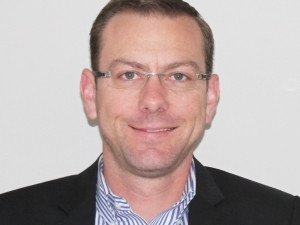 Werner Strydom, CFO, Genric Insurance Company.
"Technology is critical to business," says Werner Strydom, CFO, Genric Insurance. "Without appropriate and fit for purpose technology, the risk of business demise is real."
However, in light of the rapid evolution of technology, Strydom highlights the need for an IT strategy across both the short to medium and long term. He also stresses the importance of including the correct, and relevant, decision-makers in its choice and implementation, with key emphasis placed on the involvement of the Chief Financial Officer (CFO) or Financial Director (FD) right from the start.
"At a higher and more strategic level, the real value of technology lies in its ability to help steer a company, and its management, towards correct and timely business decisions. This is as a result of access to accurate and real-time information," says Strydom. CFOs or FDs, directly responsible for the reporting of an organisation's financial health, have indispensable knowledge with regards to precisely what needs to be reported, relevant processes and desired outcomes, all of which need to be factored in right from the start, ensuring fit for purpose and increasing the propensity for success.
"Obviously this needs to be in consultation with IT specialists," continues Strydom, with the role of the CTO as specialised and vital. "However, I have witnessed many instances where finance executives are misled in terms of the proposed solution, purely because IT cannot be expected to have the same depth of knowledge around business processes and financial requirements as the finance executive."
Consequently, the role of today's finance manager is evolving, becoming increasingly more pivotal across all spheres of an organisation's operation, driven largely by technology and the value of information available. "It's about business intelligence," continues Strydom, and the ability to effectively use and analyse accurate data for the benefit of the company.
Citing his own company, Genric Insurance, a registered short-term insurer, as an example, Strydom goes on to discuss the importance of this not only within Genric, but as importantly within his own role as CFO. "We work on an underwriting management agency (UMA) model, completely different to that of other direct insurers." What this means is that whilst the policy holder is our client, Genric make use of an intermediary (broker) who acts on behalf of the policy holder, as well as an UMA (outsourced model) for all policy fulfilment and administration.
"The outsourced model poses some challenges and complexities," continues Strydom, involving no fewer than 35 external parties, all operating on either different or decentralised underwriting systems. "This makes visibility in terms of financial results and cash flow requirements incredibly difficult." Having implemented SAP Business One from 4most, a leading supplier and implementer of SAP Business One and ERP software and technology, Genric is now in the process of enhancing its current BI environment with the implementation of SAP HANA.
"July this year saw us convert all of our strategic investments (UMAs) to the SAP HANA platform, redesigning our entire structure into one single SAP platform." Although still consisting of different databases, the use of a centralised SAP HANA platform has enabled Genric to improve its functionality with regards to both capability and analytics. "Later this year will see the integration of the underwriting systems into SAP," continues Strydom. "I need to have a single, accurate view of the business each and every day, based on real-time information." The planned integration will provide Strydom, and Genric, with the visibility and accuracy needed, bringing everything together into one single dashboard.
"Today's finance executive needs to have a strategic view, as opposed to detail overwhelm," he says. Technology enables this, in turn allowing for proactive rather than reactive decision-making, key to business survival and an effective and efficient finance executive.
"Today's CFO is typically responsible for four key functions: financial planning and strategy, record keeping, risk management and financial reporting, all of which rely on accurate information," continues Strydom. "Finance executives cannot be in the position of questioning the integrity of what they are presenting or, even worse, presenting it two months later." Further, planning and strategy requires access to historical information and analytics to assist with business prediction, forecasting and budgeting. "It's less about 'having' the information and more about what you can 'do' with it," continues Strydom, "Key to a finance executive's role is being able to assist management, and the board, with the company's growth and achievement of objectives."
Whilst cost and time involved in the development and implementation of any new technology remains a key consideration across industry, Strydom cautions against a singular view when it comes to measuring return on investment (ROI). "One needs to be very clear on fit for purpose, together with choice of vendor," he stresses, both factors critical to eventual success. However, there is much more to consider than typical factors such as number of man hours saved or reduction in overhead due to automation. "Rather than trying to quantify it, try to understand the risks involved," advises Strydom. It's about deciding what is critical for your business, what is not, and what the future might hold should complete, accurate and real-time visibility of the business not be realised.
"The real risk lies not only in terms of what could go wrong," continues Strydom, but is increasingly becoming about the need to cater for future demand, targeting customers who are evolving with technology. "Technology is not only here to stay, but the rapid and dynamic pace at which it continues to evolve is changing both business and the role of finance, sometimes on a daily basis." The old adage, 'adapt or die', has never been more true.
Strydom will form part of an industry forum, hosted by 4most, at this year's Finance Indaba (13 to 14 October, Sandton Convention Centre). It will provide attendees with the opportunity to explore and discuss the role of available technology across the changing landscape of today's financial professionals.
VISIT OUR PRESS OFFICE for more articles