Veer Steel Mills chooses SAP Business One to facilitate growth plans
The need for greater controls and accurate real-time reporting, driven by improved visibility into every aspect of daily operations, sees locally owned business choose SAP Business One, from 4most.
Issued by 4most
Johannesburg, 01 Oct 2018
Read time 4min 50sec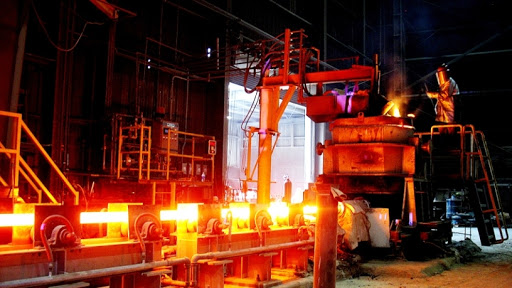 Veer Steel Mills (VSM) is a structural long steel producer with a wide range of steel products. Based in Gauteng, it seeks to optimise locally sourced raw material and produce various steel products to the required specification and commercial quality acceptable across SA.
"Our intention and commitment is to add value to the steel scrap metal industry in SA, transforming scrap metal into trusted finished products available on the local market," says Ashish Verma, VSM's chief financial officer. The company's product range includes high-quality equal angle, unequal angle, square, round and flat steel bars together with hot-rolled steel channels, IPEs and window sections steel.
Fact sheet
Solution: SAP Business One
Industry: Steel
Provider: 4most
User: Veer Steel Mills
VSM began operations in 2011. Initial capacity saw the company producing up to 1 500 tons of product per month. However, by May 2018, VSM's capacity had increased to 4 500 tons each month, and showed no signs of abating.
"Our expansion has been driven chiefly by customer demand," says Verma. "We found ourselves in a position where we were receiving more orders than we could cope with."
In response to this market demand, VSM set about developing a growth and expansion strategy that would see production increase to as much as 10 000 tons per month from January 2019, with orders totalling 80% of this capacity already confirmed.
But with growth and expansion come added requirements. In addition to increasing its production facilities to include that of a melting capacity to allow for production of its own billets, as opposed to sourcing them elsewhere, VSM's increased capacity also saw it procuring additional equipment, extending its product range to include new items and increasing its staff complement to 700 employees.
Expansion has also required a complete review and overhaul of VSM's existing IT infrastructure. "Our legacy system only had to cope with low volumes, so it was fit for purpose," says Verma.
However, recent and continuing expansion dictated the pressing need for an automated and integrated software infrastructure capable of not only managing all aspects of daily operations effectively, but of also providing accurate and real-time reporting at the touch of a button.
"It is critical to control all areas of operations in the company to ensure a sustainable and efficient business," says Verma.
Without such controls in place, VSM would find itself exposed to unnecessary risk across various parts of its operations.
"VSM is also very cost sensitive," continues Verma, facilitating the need for strict control measures to be put in place throughout the business.
Clear on its requirements, VSM set about reviewing potential offerings, almost settling on a supplier, based in India, able to deliver a customised solution. However, it lacked in-country resources, prohibiting the ability to offer 24/7 support. This necessitated that a local vendor be found.
"I had heard of 4most and its SAP Business One offering, so when we opted to go local, I already had them in the back of my mind," says Verma. An initial meeting with 4most, a leading supplier and implementer of SAP Business One and ERP software technology, quickly resulted in it being selected as a vendor of choice.
"We were happy with the technology, and able to meet every single one of our requirements, from cost and stock control to our production chain (monitoring through to breakdown and costings), among other things," says Verma. "We were happy with the pricing and total cost of ownership (TCO), tailored commercially to suit our business and our requirements. But we were also as happy with the people behind the business and the relationship that quickly took root."
Says Marius Fabian, CEO of 4most: "With the expansion and subsequent business restructuring, in addition to a significant increase in its staff complement, there was no doubt VSM needed an improved structure and increased professionalism across its operations.
"Using technology to add value is key," continues Fabian. "At 4most, our focus is always on implementing business solutions that fit our customer's requirements and become a part of the fabric of its business. It is, and always should be, about so much more than simply implementing a new system."
With development under way and 'go live' scheduled for November, Verma is excited about the future.
Improved controls over costs and reporting are just some of the highlights Verma is looking forward to. With reporting currently a manual operation, time-consuming and prone to human error, automated and accurate real-time reporting, afforded by SAP Business One's functionality, is set to make a significant difference to daily operations at VSM.
"The ability to accurately predict trends, manage stock control and generally have greater visibility, and insight, into each and every facet of daily operations, throughout the business, is critical to timeous and informed business decision making," stresses Verma. "Together with my colleagues, I am very confident that SAP Business One will meet, and exceed, all of our expectations as it continues to grow with us over the coming years."
Fabian concurs. "The added advantage of SAP is the constant research and development. As a result, our customers remain on the very forefront of technology. I have no doubt that VSM will benefit from this, not only post initial implementation but also down the line with any future developments and requirements able to be easily accommodated."
VISIT OUR PRESS OFFICE for more articles